International divorce in The Netherlands
Divorces and family law proceedings often involve international considerations. You may be required to deal with European regulations or international treaties that apply to your situation:
You and/or your partner live abroad
You and/or your partner have a foreign nationality
Your minor children live with a parent abroad
You were married abroad
You have assets abroad with your partner
We specialize in international personal and family law and private international law. At Simmelink, you can rely on the expertise of attorneys who oversee every international detail and can provide you with clear and sound advice.
Read a recent case from our international practice here. It concerns an international divorce with family members living in the Netherlands, Germany, Australia and South Africa. Another situation involves a family that went to live in the United States but eventually divorced in the Netherlands.
Applying for an international divorce
In an international divorce, specific rules and treaties apply to foreign marriage, divorce, alimony and custody. There are many facets to consider like real estate, a vacation home, pension and access to the children when parents live in different countries.
Because of various international laws and treaties, specialized advice is necessary. Simmelink specializes in international family law and private international law.
We offer expert advice on international divorce, maintenance and custody
We can provide counsel on the divorce itself, child and/or spousal support, property, pension, division of assets, custody and access to the children
We can provide independent advice or a second opinion. Let us explore your options and provide advice on the best choices for your situation. We can also inform you of the consequences of different choices during divorce proceedings or mediation.
We can provide legal comparison. In certain cases, judges from several countries may have jurisdiction to hear your case. We can advise you which country is best for your situation and the resulting impact on alimony.
Does the Dutch court have jurisdiction? What law applies to the case to be brought before the court?
We can provide legal opinions. We advise foreign lawyers on Dutch family law, such as the applicability of prenuptial agreements or the validity of a registered partnership.
We are lawyers specialized in international family law
Do you have questions about an (international) divorce, division of marital assets, partner or child maintenance or other family law issues? Or do you want to divorce your untraceable (foreign) partner? We have more than 30 years of experience in Dutch and international family law and in many cases can answer your questions immediately.
If you live further away or abroad, we're happy to assist you remotely via an online video call. Wherever you live in the Netherlands or abroad, our quality of service and personal connection remains guaranteed. Of course, you are also welcome to visit our law firm in Maarssen – Utrecht or Amsterdam.
Would you like to make an appointment or find out more?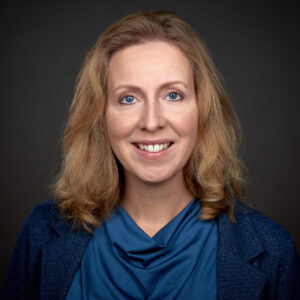 Would you like to make an appointment or find out more?
An initial intake interview and evaluation of your case is always free of charge. We will discuss your situation, the different ways how we can help and assist you and give an indication of the costs. We are transparent and promise no surprises afterwards.