Dealing with legal questions and issues in family law can often be overwhelming and emotionally taxing. It may involve sensitive issues such as divorce, separation, child support or child custody.
It is important to have a trusted advisor who understands not only your situation, but also the emotional dynamics associated with family law issues. However, finding a counselor who is both professional and empathetic can be challenging.
Simmelink Lawyers is that partner for you. We are specialized in family law and our team of lawyers and mediators offers personalized and customized legal services to individuals, business owners and expatriates, in and outside the Netherlands.
What can we help you with?
Reviews from former clients
Our clients value us for the quality of our advice, our expertise, the personal involvement of our attorneys, and the clarity in our communication. They often indicate that they wish they had stepped into our office sooner. Read all reviews.
Why choose Simmelink Lawyers?
"The best of 2 worlds: personal involvement of a small firm and the professionalism and expertise of a large firm."
Personal commitment
We are personally involved in your case and accompany you from start to finish. For us, accessibility is key: you can always call or email us with questions. We are always there for you.
Expertise and up-to-date information
As experts in our field, we actively follow all recent developments and rulings. This allows us to always provide you with accurate, up-to-date information and personalized advice.
Results-oriented approach
We act decisively and proactively on your behalf. Our approach ensures that we take on every legal challenge for you and achieve the best possible solution.
Transparency and communication
We believe in the importance of clear communication and transparency in all our interactions. We proactively keep you informed about the progress of your case and all associated costs, so you always know where you stand.
Would you like to schedule an appointment or learn more?
Contact us
Divorce and breakup: A complex process with personal and financial interests
Divorce marks a profound life change, fraught with emotional, financial and legal issues. More than just ending a marriage or breaking up as cohabitants, it touches on issues ranging from the welfare of children to the division of property and debts. At such a crucial stage, professional legal support is indispensable, given the potential impact on child support, custody and visitation arrangements.
At Simmelink Law Firm, we are fully aware of the finer details of this area of law and are committed to providing you with clear, empathetic and focused guidance.
Read more: Divorce or breakup.
Alimony: financial stability after divorce
Alimony is essential for financial security after a divorce. This can cover both contributions to the upbringing of children (child support) and support for the ex-partner (spousal support). Determining appropriate alimony requires careful consideration of several factors, including income, needs and desired standard of living. It is critical to reach equitable child support agreements that serve both the interests of both parties and the welfare of any children.
At Simmelink Law Firm, we have the expertise to handle your alimony issues thoroughly and fairly.
Read more: Alimony.
International separation: cross-border legal challenges
Divorce is already complex, but with different nationalities or countries of residence, it becomes even more complicated. International divorces involve specific issues: Which law applies? Where will the divorce be handled? How do we arrange cross-border wealth distribution or access arrangements? And how do we ensure that a divorce decree is recognized internationally?
At Simmelink Law Firm, we have in-depth knowledge of international family law. We are ready to expertly and carefully guide you through the complexities of a cross-border divorce.
Read more: International divorce.
Parental Authority: The responsibility over children
Parental authority concerns the responsibilities and rights of parents for their minor children. This involves decision-making around parenting, care and the child's assets. When parents do not live together or divorce, the issue of custody often arises. This can range from joint custody, where both parents have a say, to sole custody with one deciding parent.
At Simmelink Law Firm, the welfare of the child is paramount. We carefully guide parents through the legal landscape, seeking a resolution that both benefits the child and respects the parents' rights.
Read more: How can I apply for parental custody?
Mediation: bridge to harmonious solutions
Family law cases can be emotionally charged. In this regard, mediation offers a constructive alternative to going to court. In this confidential process, an impartial mediator facilitates dialogue between the parties, with the goal of reaching a supported solution together. Whether dealing with divorce, child custody, child support or other issues within family law, the goal of mediation is an outcome that all involved can agree on.
At Simmelink Law Firm, cooperation is key. Our mediators guide clients with both empathy and expertise, and are committed to reaching balanced and considered agreements.
Read more: Divorce with a mediator.
Divorce as a business owner
When you or your partner own a business, divorce brings additional complexities. Not only personal and children's interests are at stake, but also the well-being and continuity of the company. In such situations, expert advice is essential.
At Simmelink Law Firm, we understand the specific complexities of divorces involving a business. We offer focused guidance and advice with an eye for both your personal and business interests.
Read more: Divorce and owning your own business
Related articles
Want to stay up to date on the latest trends and developments, or delve deeper into cases we have assisted our clients with? We share current news and case studies in the form of blogs and real-life stories.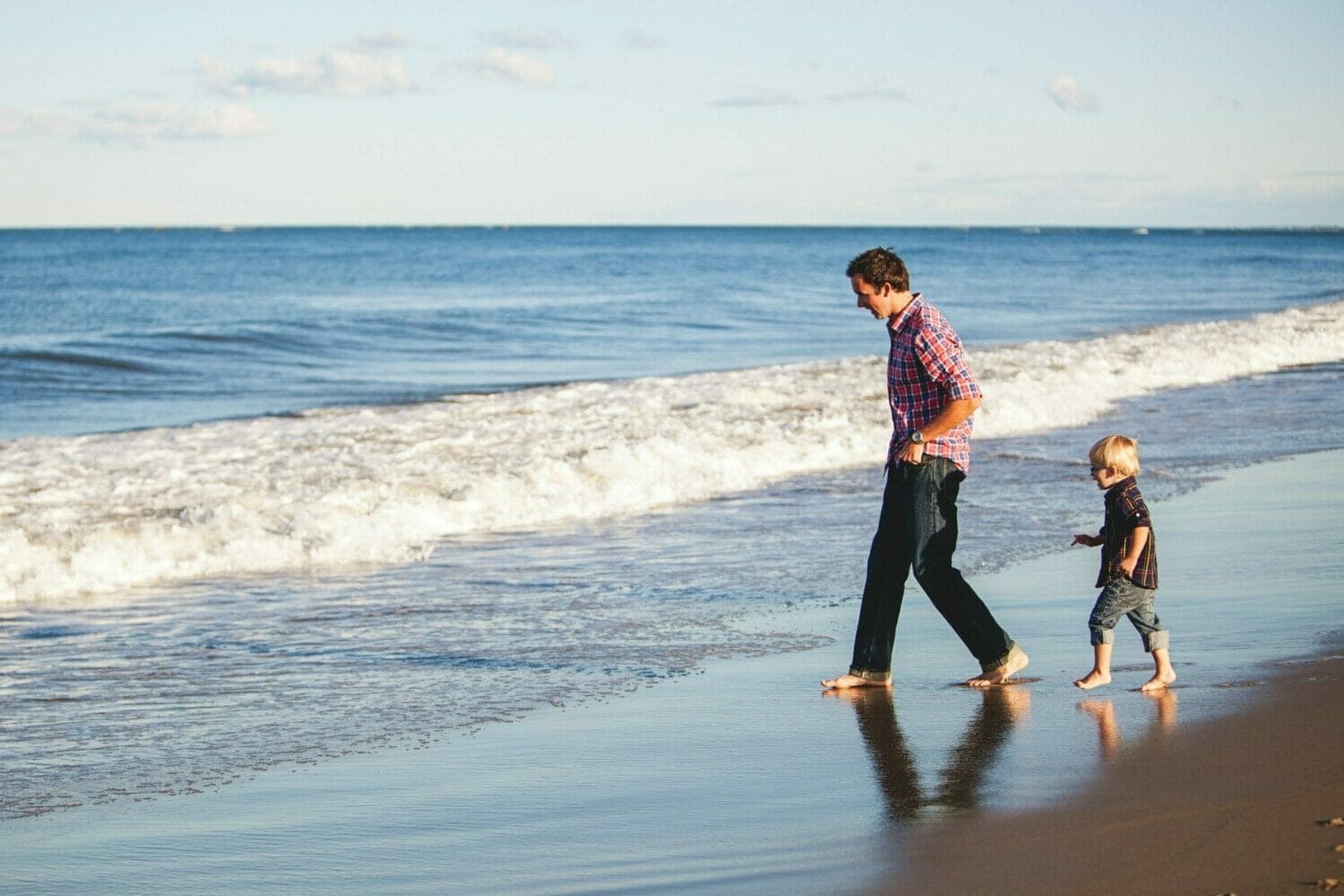 Erkenning buitenlandse man van Nederlands kind
In het verleden heeft hij een kortstondige relatie gehad met een Nederlandse vrouw, Lisanne, toen samen in Japan woonden. Kort nadat hun relatie was beëindigd liet Lisanne aan Thomas weten dat ze in verwachting is.  Zij wil niet zeggen of hij de vader is of niet. Thomas wil graag laten officieel laten bevestigen dat hij de (juridisch) vader van Simon is. De vrouw vindt het niet fijn dat vader en zoon elkaar hebben gevonden.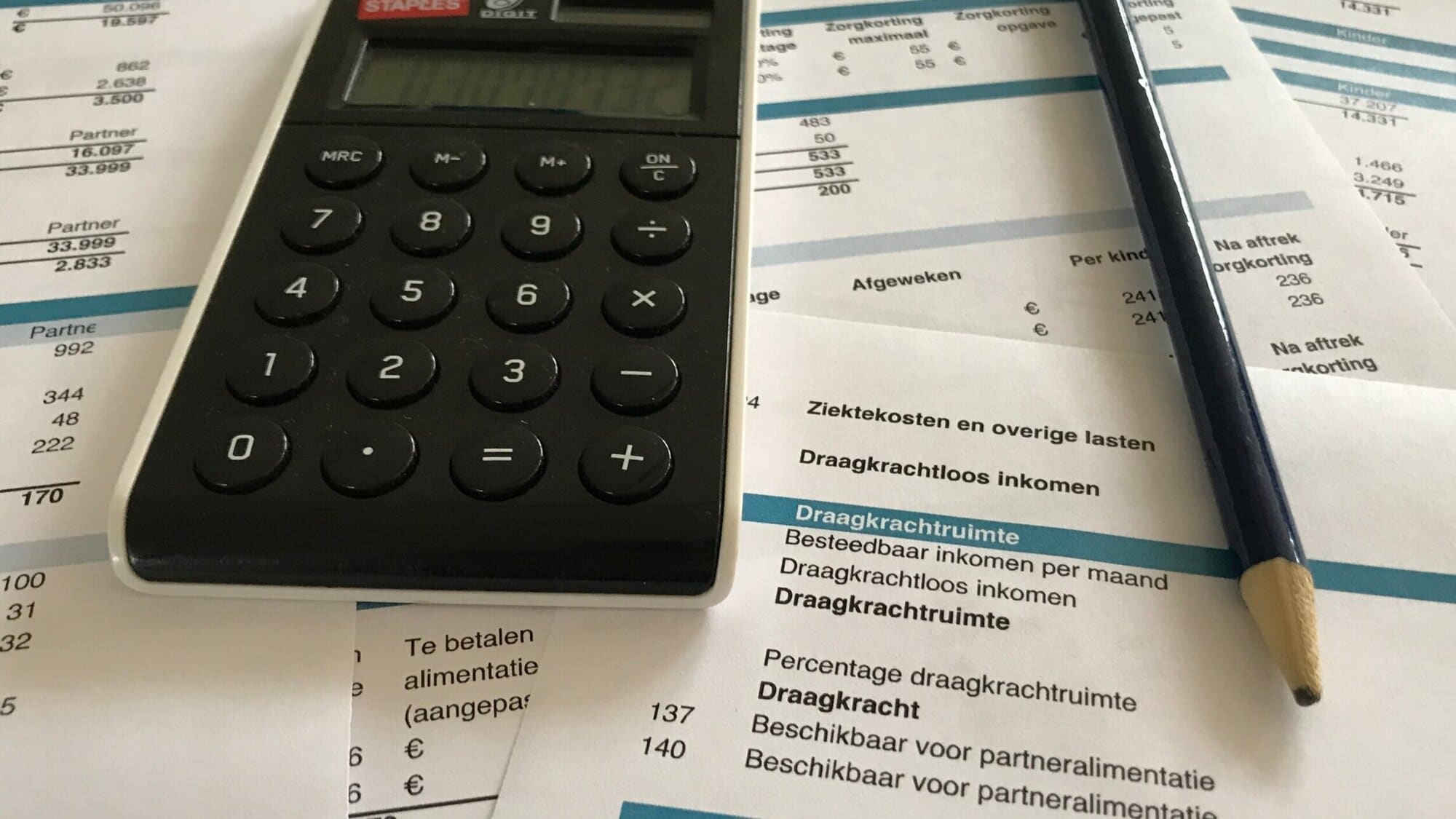 Herberekening kinderalimentatie bij inkomensstijging
Wanneer er sprake is van een verandering in het inkomen van een ex-partner, kan dit gevolgen hebben voor de kinderalimentatie. Bij Simmelink Advocaten zijn we gespecialiseerd in het maken van deze berekeningen. In dit artikel leggen we aan de hand van een voorbeeldsituatie uit hoe we te werk gaan.
From American dream to international divorce
Remco moved to America several years ago for work, he had the opportunity to pursue his dream there, and in consultation with his wife Annelies he left for a few years. Good arrangements have been made: Remco and Annelies will visit each other regularly. This is important not only for the partners but also for their son Benjamin. Benjamin was only 2.5 years old when his father moved temporarily.