Attorneys and mediators for international family law and inheritance law
Simmelink's lawyers and mediators provide legal services to private individuals, entrepreneurs and expats. We have many years of experience specializing in family and inheritance law, both nationally and internationally.
We advise clients from all over the Netherlands on matters like divorce, alimony and inheritance law. Furthermore, we assist Dutch nationals or their partners who live abroad, as well as clients with a foreign nationality, for example, when an international divorce is handled in the Netherlands. Furthermore, we advise foreign lawyers on Dutch family law and inheritance law in proceedings abroad.
We welcome you to visit our office for a non-committal first intake appointment. We are based in Maarssen – Utrecht and in Amsterdam. Is it not possible to make an appointment at our office? We can utilize a secure video connection for a confidential meeting online. Our quality and personal contact are guaranteed wherever you live, in the Netherlands or abroad.
Your attorney or mediator for personal and family law
In our practice, we are familiar with all the different phases of life. We can provide services in matters of parental authority, marriage and divorce, alimony and inheritance. We know these subjects have personal and financial aspects, which can have a significant emotional impact and far-reaching consequences, and you can trust us with it all.
Personal and family law
Within personal- and family law, a divorce, the dissolution of a registered partnership or the termination of cohabitation can have far-reaching consequences and raise many big questions. How much will the spousal support or child alimony be? What should be included in the parenting plan? How can the financial assets be divided? How can you get custody of the children? Should the pension be equalized? When you get divorced, your home is also affected. After all, who gets to stay in the current home? And how do you find something new? What will happen to your company? We can guide you through these questions and more.
Please also contact us about changing your first name; this also falls within personal and family law .
Inheritance law
In addition to the emotional impact a death in the family entails, relatives often face various questions. Who will settle the legacy? How should the inheritance be divided? What about the legitimate portion? Should we accept the inheritance or can we refuse it? In addition, conflicts regularly arise about the settlement of the estate.
Our way of working
Whatever questions you have, we will provide you with clear and thorough legal advice so that you can make the right choices. Our attorneys can assist you in a proceeding or through mediation. You can also contact us for discreet and independent advice or a second opinion.
Over the years, we have gained a wealth of knowledge and experience within family law and inheritance law, both nationally and internationally. With our experience and expertise, we can assist you with the specific needs of your case.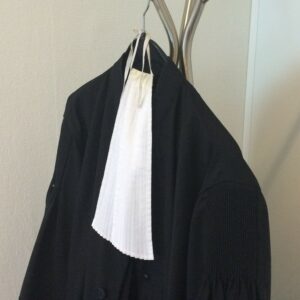 Attorneys at law
As attorneys, we can assist you in various ways in a divorce or inheritance case. We can advise, mediate, negotiate and litigate in court to represent your interests. Before starting legal proceedings in court, we try to reach an arrangement with the other party.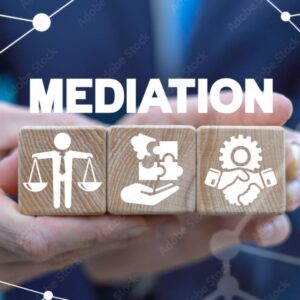 Mediation
In mediation, an impartial mediator can assist when you have a difference of opinion or conflict about a legal matter. This can be a conflict with a family member, employer or your (future) ex-partner. The mediator is independent and will discuss all possible solutions with you and the other party that will help you both.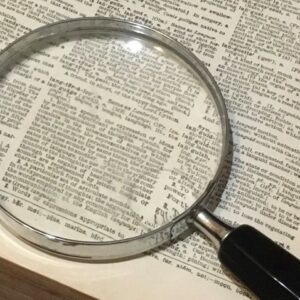 Second opinion
Do you already have an attorney or mediator but are unsure about the direction and progress of the process? Would you like advice on part of an ongoing case? With a second opinion, we look at your case in a discreet manner with a neutral and objective point of view. Furthermore, we can advise you whether to appeal after a court decision.
Why should you choose Simmelink attorneys?
"The best of both worlds: the personal engagement of a small firm and the professionalism of a large firm."
Personally engaged
We are personally engaged in your case and assist you from start to finish. In addition, we believe that accessibility is essential: you can always call or e-mail us if you have any questions.
Specialized with passion
We are experts in our field and stay up-to-date. We follow all recent developments, statements and court decisions. We can provide you with the right information and personal advice like no other.
Affordable and targeted
We know exactly what we do and what is needed in your situation. We don't waste time on unnecessary things that only cost time and money.
Would you like to make an appointment or find out more?
An initial intake interview and evaluation of your case is always free of charge. We will discuss your situation, the different ways how we can help and assist you and give an indication of the costs. We are transparent and promise no surprises afterwards.
Reviews
Reviews from former clients
Our clients give us 5-star ratings. They appreciate the quality of our advice, our expertise, the personal involvement of the attorneys and the clear communication. We often hear that they should have taken the step to our office much earlier. We are very proud of this!
Experience why former clients are so enthusiastic about our office. Get to know us without obligation.
"Simmelink Law offers high-quality and professional support in family matters. They are very quick to answer my many questions and they are always accurate. I am very satisfied with the speed of processing and communication. The advantage of a smaller office is that you get much more personal attention."
Peter V.
"Simmelink has provided very professional support and enabled me to gain a fair child alimony and holiday arrangement via the court. My case is complicated because my ex lives abroad. They are very down-to-earth, responsive, and efficient. They try to find solutions for both parties and has compassion for the parties involved."
Jia Li Z.
Stories from our practice
Would you like to read more about how we have helped our clients? We regularly publish stories and case histories.

Als ouders gaan scheiden, is het gebruikelijk dat er woningen bij elkaar in de buurt worden gezocht zodat kinderen eenvoudig beide ouders kunnen bezoeken. Maar soms gebeurt het dan een van de ouders verder weg wil gaan wonen, soms zelfs aan de andere kant van het land.

Een scheiding waarbij een buitenlandse partner betrokken is, kan al flink complex zijn. Nog complexer wordt het als er kinderen bij betrokken zijn. Zeker als de ouders in een ander land wonen dan het land waarvan de kind de nationaliteit heeft. In welk land is de rechter bevoegd als het allemaal niet meer loopt zoals gehoopt?

Remco is een aantal jaar geleden naar Amerika verhuisd voor zijn werk, hij had daar de kans om zijn droom na te jagen en in overleg met zijn vrouw Annelies vertrekt hij voor een paar jaar. Er zijn goede afspraken gemaakt: Remco en Annelies zullen elkaar regelmatig opzoeken. Dit is niet alleen belangrijk voor de partners, maar ook voor hun zoon Benjamin. Benjamin is nog maar 2,5 jaar als zijn vader tijdelijk verhuist.
We regularly write articles to inform you about relevant news or specific topics. The articles are written from a legal perspective on personal- and family law.
Would you like to make an appointment or find out more?
An initial intake interview and evaluation of your case is always free of charge. We will discuss your situation, the different ways how we can help and assist you and give an indication of the costs. We are transparent and promise no surprises afterwards.