At Simmelink Lawyers, we understand how personal and meaningful a first name can be. As leading experts in the Netherlands on first name changes, we have compiled our knowledge and experience into a comprehensive e-book. In it, we offer clear insights, practical steps and legal advice for anyone considering changing their first name.
Are you eligible for a first name change? Fill in your details and then you will receive a free, no-obligation personal consultation from us. In it, we tell you how likely we think it is that the judge will agree to your request, what the procedure looks like and what costs you can expect.
Enter your details for a free, no-obligation personal consultation. Receive insight into the procedure, costs and likelihood of court approval.
What can you expect from our e-book?
A step-by-step guide on the process of first name change.
Insights into legal issues and challenges.
Examples of successful cases and testimonials.
Cost overview and possible financial support.
Tips and advice from our experienced lawyers.
Why choose Simmelink Lawyers?
With years of experience in the field of first name changes, we have helped hundreds of people redefine their identity and be themselves. Our goal is to provide you with all the necessary knowledge and guide you through the process so that you can act with confidence and assurance.
Download now!
Enter your email address and receive a link to our e-book directly to your inbox.
Are you ready to take the first step toward your new self? Simmelink Lawyers is here for you!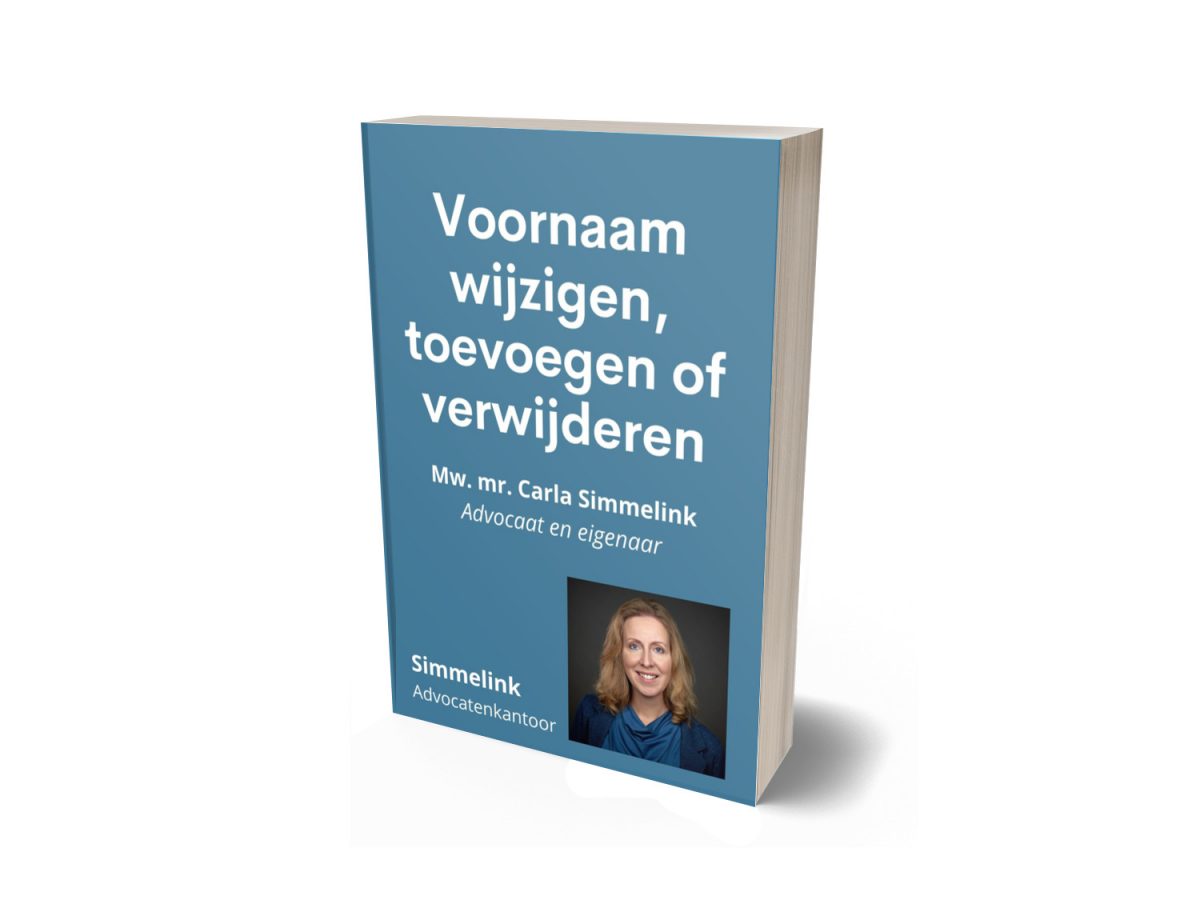 We appreciate your interest in the e-book on changing first names
You have taken the first important step in learning more about the options for adding, changing or deleting a first name. For first name changes, we have developed a simplified procedure to make it a less complicated process for you.
If you do not receive a response from us, then something may have gone wrong in the transmission or the message was mistakenly marked as Spam. In this case, would you please send a message again to: info@simmelink.nl or use our contact form?