Free consultation: do you qualify for a first name change?
Wondering if you can change your first name? Enter your details and receive a free, no-obligation personal consultation from us. We inform you of the likelihood that a judge will approve your request, provide insight into the procedure, and acquaint you with the expected costs.
Want to know more? Download our e-book describing all the topics for changing first names:
Examples of possible reasons
The cost of a first name change
The procedure or roadmap to change the first name
Want to re-read or save everything about changing your first name as a PDF?
Click the button below to download the digital information pamphlet.
Download e-book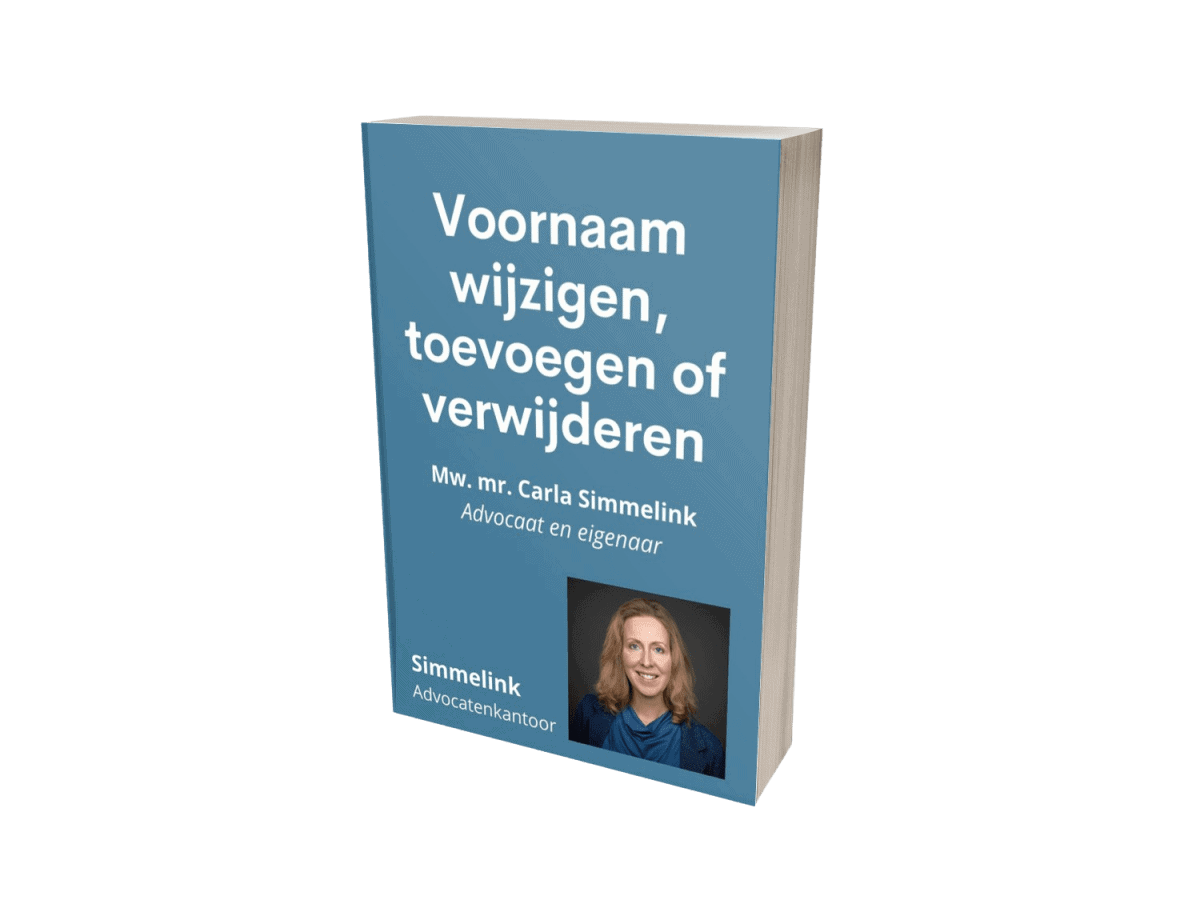 Reviews: what our clients think
Our clients value us for the quality of our advice, our expertise, the personal involvement of our attorneys, and the clarity in our communication. Often, they mention they wish they had come to our office sooner. This fills us with pride! Read all reviews.
Below are the experiences of two clients after changing their first names with us.
For a first name change, I was looking for a lawyer. Through Google, I came in contact with law firm Simmelink. Despite this difficult time, the phone contact was super, I felt seen and understood. It seemed impossible to have my first name changed as unfortunately I did not have two important documents: Birth Certificate and the Notice of Dutch Citizenship. I had almost given up but Simmelink lawyer did everything he could and made it work. Today I not only feel like Madalena Mataya but I can actually call myself that. Thank you very much Simmelink Advocaat.
Madalena Mataya J.
Mrs. Simmelink arranged our little son's first name change for us. We are very happy with the result and very satisfied. From the beginning, Ms. Simmelink was always easily accessible, transparent, clear and helpful. Throughout the process, we were always kept nicely informed of how things were going. She is very knowledgeable in her craft and we can only recommend her.
Eefje S.